Shoreline Process Serving King County, Washington State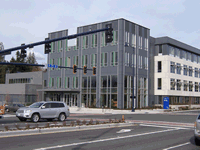 For the purpose of this location of Shoreline, I am assuming that the person being served is in Shoreline.
The quote price will depend on where the person or business is being served in relationship to its distance from the courthouse it is being filed at
Whether you are filing at the King County Superior Court in Downtown Seattle or in Kent at the RJC, we can give you a quote.
Maybe your in Shoreline or you need documents served in Shoreline. Either way, give us a call, and see what we can do to meet your need.
We also provide many other paralegal services.
Seattle Bellevue Renton Kirkland Kent Redmond Tacoma Everett WA
Paralegal Services for King, Pierce, Snohomish, Clark, Yakima, Spokane, Kitsap, Benton, Whatcom, Skagit, Thurston, Cowlitz, and Lewis County in Washington State.