Contempt of Court Paralegal Services WA State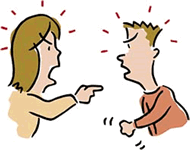 There are two main types of contempt to deal with, child support or parenting plan related contempt. This page is intended to discuss Child Support Contempt and Parenting Plan Contempt.
Contempt of a Child Support Order
Unpaid Child Support Obligations. If you have either of the two types of child support orders (administrative or court ordered), we can do the documents to enforce unpaid child support. Unpaid support can be unpaid medical expenses as well as other costs and expenses defined in the worksheets or child support order, remember, the order has two parts. We can prepare contempt of court documents to help you get a judgment on underpaid support obligations.
Contempt of the Parenting Plan
Child support and parenting plan contempt of court documents prepared for Washington State Courts.
If either parent is refusing to follow the parenting plan as it is written, you can file contempt documents to hold them accountable. You may have a contempt action if the other parent is not abiding by drop off times or days the child is suppose to reside with you as well as mutual decision making. Virtually any paragraph in the parenting plan that is not being followed is enforceable with a contempt action.
Washington Paralegal Services Seattle Bellevue Bothell Renton Kirkland Kent Redmond