Nonparent Custody Paralegal Services WA State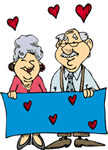 Nonparents can seek custody through a petition for third party custody. Nonparents can also seek visitation rights through a new law in washington state that applies to grandparents, step parents, and other closely related relatives.
This should not be confused with visitation documents. Grandparents for example can start a case for custody, that would be a third party nonparent custody action. Grandparents can also sue for visitation, a nonparental visitation action.

Paralegal Services for King, Pierce, Snohomish, Clark, Thurston, Kitsap, Spokane, Whatcom, Yakima, Skagit, Cowlitz, Benton, and Lewis County in Washington State.
Paralegal Services WA Seattle Bellevue Renton Kirkland Kent Redmond Shoreline Washington .