Washington Paralegal Services Document Preparation Family Law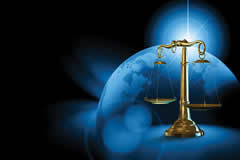 Atlantian Paralegal specializes in Divorce, Custody, and Child Support case and document preparation for Washington State Superior Courts.
Paralegal Services Washington | How it is done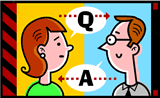 The QA Process. Atlantian Paralegal Services begins by discovering which questionnaire (QA) best applies to the documents you seek to have completed. Once a QA is matched to your need, Atlantian Paralegal Services will email it to you or you can download it from our website. Once we receive the QA back from you completed, we can begin the process of completing your documents.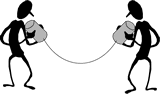 Follow up Questions. After we receive the QA back from you, usually more questions ensue, the nature of which depends on how you answered the questions in the QA. Our Paralegal may need clarification on your answers.

Email Completed Documents. Once the documents are finished, our paralegal emails you the completed documents in a PDF format, with specific procedural directions. The documents will be ready to date, sign, and file with your particular superior court.

Our company supplies document and case preparation service for assisting in family law actions for divorce, child support, custody, visitation, or modification of existing orders. See our Paralegal Services page for more information of the types of document services we provide.
Atlantian Paralegal can aid, supplement, and support your form preparation, document production, and other paralegal needs. Atlantian Paralegal Services provides an avenue of efficient, high quality legal services to companies, legal firms, and individuals for Superior Courts.
Not only can we assist with Document production and other types of family law services, Washington Paralegal Services can provide technological support such as the design of custom Automated Legal Form Programs.
If you need help preparing legal documents, analyzing and organizing discovery information, Atlantian Paralegal is ready to assist you..
Clark, Kitsap, Pierce, King, Snohomish, Yakima, and Spokane County of Washington served as well.
Washington State Paralegal Services Seattle Edmonds Bellevue Renton Kirkland Kent Redmond Tacoma Everett
Marysville Shoreline.